Barry Keel made temporary Isles of Scilly Council boss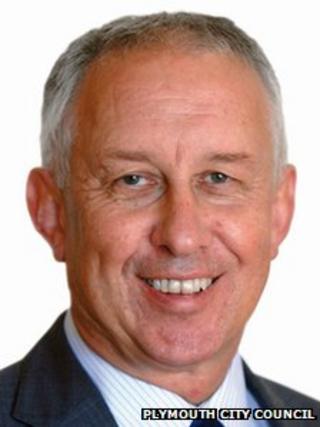 An interim chief executive has been appointed by the Council of the Isles of Scilly.
Barry Keel, the retired chief executive of Plymouth City Council, will take on the role for six months.
Former boss Philip Hygate, who led the council for 21 years, was suspended in October then subsequently announced his early retirement in January.
Mr Keel said Scilly was a very special place and he felt "very privileged to have been asked to help".
The council voted to appoint Mr Keel as acting head of paid service and interim chief executive on a consultancy basis.
'Rich list'
It said his principal objective would be to evaluate the current structures and processes of the authority, after detailed consultations with councillors, staff and partners.
Mr Keel said he acknowledged that taking up the position at a time when demand for services was increasing and budgets declining would not be "an easy task" .
He took over the top job at Plymouth in 2005 and made the headlines three years later when his £168,000 salary put him at the top of a Taxpayers Alliance "rich list" for local authority bosses.
Mr Keel, who retired from his post last year, is credited with improving performance and gaining the "Best Achieving Council of the Year" award for Plymouth in 2010.