Tributes to Isles of Scilly council chairman Mike Hicks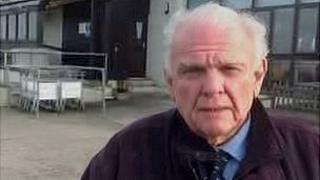 Tributes have been paid to the chairman of the Council of the Isles of Scilly who has died.
Mike Hicks, who was 78, has been described as an "incredibly larger than life character", by St Ives Liberal Democrat MP Andrew George.
He added Mr Hicks was a "towering figure" in the community and local politics and would be "incredibly missed".
Mr Hicks died in his sleep on Thursday night.
Mr George said: "He was greatly admired on the islands and in the Penzance area. This is a terrible shock."
A friend, Andrew May from the Isles of Scilly Steamship Company, said: "He was a very prominent figure and a great force for good in the community.
"Michael has left a very strong and enduring legacy."