Cornwall Council election sees 480 candidates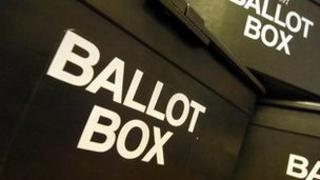 A total of 480 candidates are to fight for 123 seats in this year's Cornwall Council elections.
Of those, 103 Conservatives are standing, the most candidates fielded by any party.
Labour have 68 candidates and the Liberal Democrats 91. Ninety independents are also standing.
UKIP has 77 candidates, and Cornish national party Mebyon Kernow 27 for the poll being held on 2 May. The results are due on 3 May.
The Green Party is fielding 23 candidates. One Liberal is also standing.
The council is currently Conservative-Independent led.
The poll will be the council's second ever election after the unitary authority was formed in 2009.