Hayle Pond dredge could 'bankrupt' town council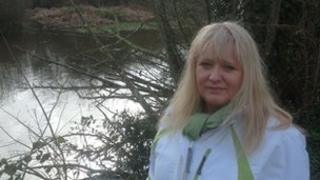 A mayor from Cornwall is calling for the removal of poisonous mud from Hayle's mill pond before it is handed over to the town council.
Jayne Ninnes, Mayor of Hayle, said if Cornwall Council did not carry out the dredging, Hayle's council would be left with a bill of £100,000.
She claimed the town council did not have the cash for such an expensive operation and could be left bankrupt.
Cornwall Council said there were "ongoing negotiations" about the pond.
Mrs Ninnes said: "Because the pool used to serve the industrial area, we know there are heavy metals in there which are toxic.
"If Cornwall Council give it back to us without proper repairs it could bankrupt Hayle Council."
'Unique situation'
The pond is being given back to the town council as part of the government's drive to devolve services and assets under the Localism Act.
Author Georgina Schofield, who has written books about Hayle, said: "I never want to see dredging because it is creating its own habitat.
"But it should have been cleaned out more regularly. Work should have been done to make it the jewel in the crown it should be."
Rob Andrew, a senior official from Cornwall Council, said: "The situation in Hayle is unique and we're in ongoing negotiations with the town council.
"We are very keen to work with Hayle to get the solution we can all live with."