Fall in unemployment in Cornwall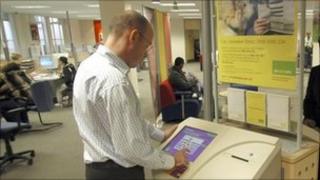 The number of people out of work and claiming benefits in Cornwall and the Isles of Scilly has fallen by more than 600 since February, new figures revealed.
The data from the Office of National Statistics (ONS) showed that, in March, 9,772 people were out of work, down 690 from 10,462 people the month before.
The figure equates to about 3% of the county's workforce.
It is still below the equivalent UK rate, which is currently 3.9%.
This is a significant reduction on February 2012 when 11,116 people were unemployed.