Villagers miss out on community centre sale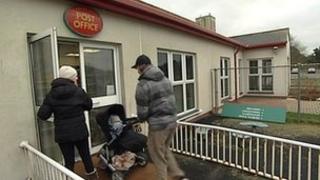 A Cornish village could lose its community centre after campaigners failed to raise £750,000 in six months.
The Ministry of Defence (MoD) owns the St Eval community centre and is required by the Localism Act to give communities six-months to table a bid, and chose not to extend the deadline.
The MP for North Cornwall Dan Rogerson has asked the government to look at the timing rules for community assets.
The centre will now be sold on the open market.
Mr Rogerson said: "The community in St Eval were hoping to buy the community facilities and had six months to bid to do so before the Ministry of Defence could sell the former American naval buildings in the village on the open market.
"Unfortunately they were unable to complete their bids for funding and other grants in time, despite calls for the Ministry of Defence to extend the deadline."
Campaigner Julie Baker said the timeframe was not long enough, adding: "The processes we need to go through to get a rubber stamp to show we have funding is slow."
The MoD said last month that it had complied with the legal requirements in the Localism Act which allowed a six-month delay for the community to put forward a bid to purchase assets.
Don Foster, the Communities Minister, said that he would "keep the system under review".
Community groups in North Cornwall that have made use of the legislation to save local assets include the Bude Sea Pool and Camelford Leisure Centre.