Isles of Scilly Council 'will not go bankrupt'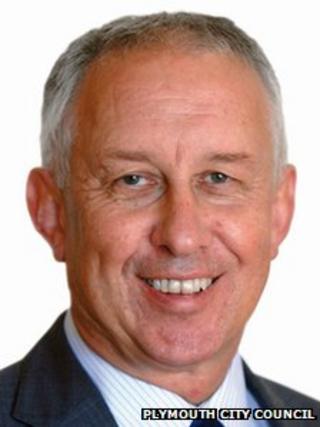 The Council of the Isles of Scilly will not go bankrupt, its interim chief executive says.
The islands' unitary authority had been told there was a danger it would run out of money by 2015.
But Barry Keel, who took over in March, said a cut in the number of director posts from six to two would save £200,000 a year, and other cuts were planned.
But he warned the authority still faced "hard choices" about jobs and services.
The council has a usual annual budget of £6.8m, and about one in eight people of the islands' 2,200-strong population is employed in some way by it.
The authority was facing a projected shortfall of £600,000 for this year, now down to £400,000 because of the cut in directors.
Mr Keel, who is in the post for six months, said reports that up to 60 jobs could go were wrong.
The former Plymouth City Council chief executive said it would probably be fewer than 20.
He added that changes being implemented would ensure the council was appropriately structured for the current economic climate.
He said: "What we had [was] a structure that was probably appropriate for times of the past. But if you look at every local authority in the country, or health boards or fire services, all the public services are being restructured.
"We may have been slower than some of them, but we're sorting things out now.
"When I came here, I said this is doable, this is sortable.
"If we continue the way we're going, it's not going to be a problem."