Orchids rescued from Cornish building site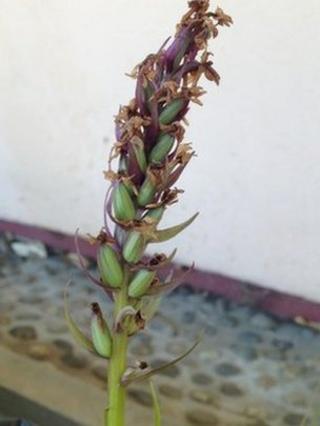 A colony of rare orchids has been saved from a building site at South Crofty, near Camborne, in Cornwall, and given a new home.
The purple-flowered Southern Marsh Orchids were rescued by research scientist Anne Osman.
She said transplanting the endangered species was illegal without permission and described it as a "delicate task".
The orchids have taken to a new home at nearby Duchy College Rosewarne.
Mrs Osman said the species was in decline, especially in Cornwall.
She said: "I was contacted by an ecologist who said they had found the orchids on the site where a road was going to be built.
"When you lose a plant you lose a whole eco-system that depends on that plant. They are a bee friendly plant.
"Our grandchildren deserve to be able to see these plants. We're preserving our cultural and mining heritage. This is equally important."