Cornish Embassy for London announced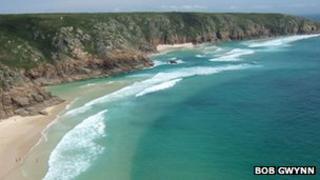 Plans to create a Cornish Embassy in London have been announced.
The Cornwall Development Company said it was looking for an office site on behalf of the Local Enterprise Partnership (LEP).
The embassy would showcase the county's assets and strengths.
The Cornwall Development Company said the building would also act as a base for meetings with business leaders to try and attract investment to the county.
Roland Tiplady, from the LEP, said: "If we want to expand the influence of Cornwall we have got to be in London and showing people in London this is a good place to do business.
"Companies that come to England always go to London first. Unless we have a presence there, they will never consider us."
Local companies, including St Austell Brewery, are supporting the plan for an embassy.
James Staughton, the director of the brewery, said: "As an ex-Londoner I have always harboured an ambition that Cornwall has an embassy in London where we can showcase all the wonderful parts of Cornwall."
The LEP and the Cornwall Development company are currently investigating the costs of setting up an embassy in the capital.