Devon Doctors pulls out of Serco talks over Cornwall cover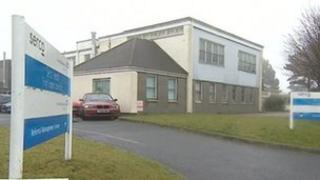 Devon's GP out-of-hours consortium has pulled out of talks to possibly take over similar services in Cornwall.
Devon Doctors had been in "early-stage talks" with the private contractor Serco about taking on the "clinical elements" of its Cornish operation.
It said contract negotiations between Serco and Cornish commissioning body NHS Kernow were not successful.
Serco, which provides Cornwall's out-of-hours was in talks with the NHS to hand over some of its services.
The move was criticised, with one MP saying Serco's attempts to subcontract its frontline work would have resulted in a fragmented service.
'Bullying culture'
West Cornwall Liberal Democrat Andrew George said what was being proposed was "not necessarily in the best interests of patient care in Cornwall" and that Serco should instead hand its contract back.
Devon Doctors said it was "disappointed" its offer of support in Cornwall would "not be pursued".
NHS Kernow director of Operations Andrew Abbott said: "NHS Kernow and Serco are jointly looking at ways in which out-of-hours care can support urgent care 24 hours a day for the people of Cornwall.
"One of the models would have involved Devon Doctors, but we decided not to progress with that."
Serco has yet to comment.
In July, Serco was heavily criticised for failing to meet national standards, falsifying data and a "bullying culture".
A parliamentary report by the Public Accounts Committee examined failings by Serco in 2012.
The select committee found the out-of-hours service was "not good enough" and said Serco had struggled to ensure enough staff were available to fill all its shifts.
It was also found that some staff were falsifying data to make the service appear faster.
Serco said it had taken "swift and decisive action to put the situation right" and a Care Quality Commission report has shown improvements in the past year.