Leisure centres in Saltash and Liskeard to reopen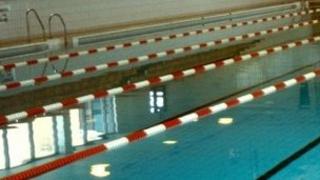 Two Cornish leisure centres that were suddenly closed for maintenance work earlier this month will re-open later.
Tempus Leisure said the centres were temporarily closed due to work on their heating and ventilation systems.
Filters had been replaced and air ducting deep-cleaned throughout before reopening the Saltash and Liskeard centres for customers, managers said.
Tempus and Cornwall Council apologised "for the inconvenience this unscheduled closure has caused".
Tempus said club and swim school members who use the centres at Saltash and Liskeard would be compensated for the time they were been closed.
Manager Brett Price said: "It's going to be great to get back to normal.
"We know how much our customers value their leisure centres and how important they are to the local communities.
"We're really sorry for the disruption and we look forward to seeing everyone back very soon."
Tempus Leisure runs the centres on behalf of Cornwall Council, which owns and maintain them.