Serco Cornwall out-of-hours GP contract to end early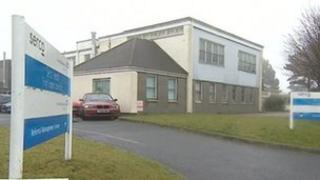 The company that provides out-of-hours GP care in Cornwall will end its contract 17 months early.
Private contractor Serco was heavily criticised in July for failing to meet national standards, falsifying data and a "bullying culture".
The company said it had faced a number of "operational challenges", but said it is providing a high quality service.
The clinical commissioner for Cornwall said the mutual agreement was part of a review of the whole urgent care system.
NHS Kernow said Serco will continue to deliver the service until the end of May 2015.
Andrew Abbott, director of operations for NHS Kernow, added: "We have been reviewing our whole urgent care system and we believe there is an opportunity for a new way to deliver this service."
Mr Abbot said a "mutual agreement" was reached with Serco to end the contract early in order to provide an opportunity to redesign out-of-hours emergency care sooner.
'Not good enough'
In July, a parliamentary report by the Public Accounts Committee examined failings by Serco in 2012.
The select committee found the out-of-hours service was "not good enough" and said Serco had struggled to ensure enough staff were available to fill all its clinic and car shifts.
It was also found some staff were falsifying data to make the service appear faster.
Announcing the end of the contract, Dr Louis Warren, Serco's director of services in Cornwall, admitted the company had made mistakes.
He added: "For Serco, delivering out-of-hours care does not fit with our future healthcare strategy which will concentrate on other areas of the market.
"As is well known, in the past Serco has experienced a number of operational challenges and there has also been a significant increase in demand for the service.
"For some time now the contract has been providing a high quality service that meets all of the national quality requirements and NHS Kernow recognises the improvements we have delivered in the last 12 months."
NHS Kernow said the service will be unchanged for the next 17 months and patients should continue to use it as part of the range of services available out-of-hours.