Charity concern at new Cornwall Council charge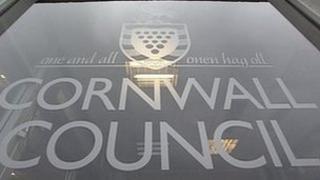 Towns and villages holding events which require street closures are to be charged by Cornwall Council.
The authority has announced plans which will see organisers of events such as carnivals and street processions pay for traffic management.
It had been costing the council about £175,000 annually to provide the service.
A charity fundraiser criticised the move, but the council said financial cuts had left it with no choice.
Brian Pook who runs the Looe Carnival for the Looe Lions in south-east Cornwall said: "I understand that money is scarce.
"But it does seem that hitting something like the carnival, these are the things that politicians were saying should be the essence of our society
"Once you start telling people we're collecting money, but we're giving some it it to the council, that will have a bad effect on the way people view us. We pride ourselves in every bit of money going to the charities."
Last month Cornwall councillors approved £43m of savings which will see frontline services including those supporting vulnerable young people, set to be cut.
Independent councillor Bert Biscoe, the cabinet member for transport, said: "We've got to focus on absolute priorities. We deeply regret this is the case.
"We've worked really hard to keep the prices down. But we have no choice in the matter."