Newlyn's Fishermen's Mission building for sale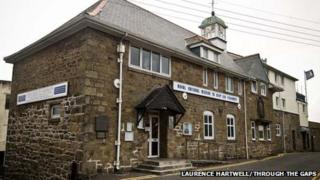 A building in Cornwall which has served fishermen for more than 100 years is to be sold, the Fishermen's Mission has said.
The charity said the building in Newlyn was no longer cost-effective to run and resources could be used in other work.
In 2010 the charity announced the missions in Devon and Cornwall would close "within five years".
A spokesperson said it hoped to lease back part of the building to continue its presence in west Cornwall.
David Dickens, chief executive of the Fishermen's Mission, said the centre still in existence had "been eating away into our reserves".
He said that the needs of fishermen had changed in recent years and there was no longer the need for facilities with accommodation.
Mr Dickens said the sale was part of a national programme which would also see premises at Fraserburgh and Peterhead in Scotland being sold and that the mission would still have a strong presence in Cornwall.
The charity, which provides practical and spiritual support for fishermen and their families, closed its Saturday cafe in June 2012.
The mission has had a presence in Cornwall since 1896. It was initially based in Penzance and moved to Newlyn in 1903.
Earlier this year the mission provided emergency grants of £500 to more than 200 fisherman in Cornwall who were unable to work because of the prolonged winter storms.