Lottery funding awarded to South West charities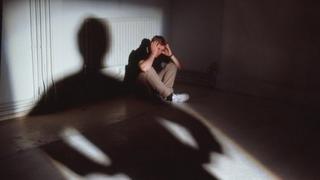 A project in Cornwall supporting male victims of domestic abuse has been awarded more than £400,000 in lottery funding.
The Cornwall Women's Refuge Trust (CWRT) is expanding its project to include a refuge for men.
A charity in Exeter run by people with disabilities has also received more than £400,000 to support people affected by welfare reforms.
The grants come as the Big Lottery Fund celebrates its 10th birthday.
The new refuge in mid Cornwall, which has received £421,906, will mean residents can receive more intensive support, the charity said.
The project will also offer services to male victims of domestic abuse including counselling, emotional and practical support.
Rene Chorley, Cornwall Women's Refuge Trust Manager, said: "CWRT is so honoured to have received this funding.
"We have worked with male victims of domestic abuse for five years and our aim has always been to have equal services for all victims regardless of gender.
"Our closest male refuge is in North Somerset so it is really good news we are able to bring this project to Cornwall."
In Exeter, Living Options has been awarded a grant of £426,503 to tackle the financial difficulties many disabled people are facing by providing easier access to advice and information on benefits and budgeting through the Citizens Advice Bureau.
East Devon Volunteer Support Agency in Honiton has received a grant of £319,117 to increase training and employment opportunities for people with learning disabilities and mental and physical health problems.
The project will involve building social enterprises focused on growing and selling food.