Family hopes autistic son could return to Cornwall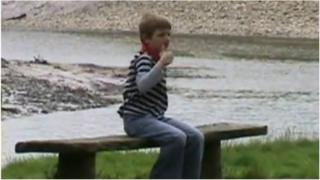 The family of a severely autistic teenager says it is hopeful he will return home to Cornwall after a minister criticised his care plan.
Josh Wills, 13, from Redruth has been a resident in a specialist unit in Birmingham for more than two years.
Care Minister Norman Lamb has asked for Josh to be moved closer to Cornwall as soon as possible.
NHS Kernow said his needs could not be met in Cornwall but now hoped to bring him back as soon as possible.
Josh's condition is so severe, he has been cared for in a specialist unit in Birmingham, five hours away from home.
Following a meeting with his family on Tuesday, Mr Lamb asked Cornwall Council and the NHS to work together to ensure he could move closer to his family, as soon as safely possible and has also asked for a progress report by the end of August.
'Second class citizens'
Trevor Doughty, Cornwall Council's corporate director of education, health and social care, said: "We can't promise an exact date, [but] I hope we're talking about this year.
"We've got to get this right. We have learnt lessons from this."
Peter Stokes, from NHS Kernow, said: "I think everyone can be reassured that we are putting a care package in place.
"We could have done things better at the beginning."
Sarah Pedley, Josh's mother said: "I think it's clear there's a pretty solid plan in place and hopefully by the end of the year Josh will be back, I hope.
"I'm a lot more hopeful than I was a while ago."
Ms Pedley, who has been speaking to other parents who are in a similar situation, said: "We're in 2014 and our children are not treated like human beings.
"They have emotions, are loved and are part of a family. They're treated like second class citizens."