Isles of Scilly visitor numbers rise by about 6,000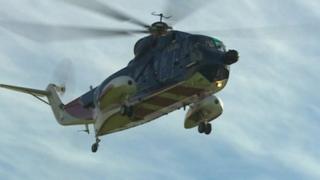 The number of people travelling to the Isles of Scilly is up 4.5% on last year.
The Isles of Scilly Steamship Company, which runs the ferry and plane services to the islands, carried 143,000 people between April and the end of August.
That is a rise of about 6,000 on the same time last year and follows several years of declining numbers.
Head of Visit Cornwall, Malcolm Bell, said the good summer weather had attracted people.
"New visitors are the lifeblood of tourism in Cornwall," he said.
"The weather drives those new visitors, they fall in love with Cornwall and it's a lot easier to get them back in when the weather is not so good."
Falling numbers were partly blamed for the end of the helicopter link to the islands in 2012.
Cornwall Liberal Democrat MP Andrew George is talking to a number of firms in an effort to revive the service.