GPs working on days off to improve doctors' practice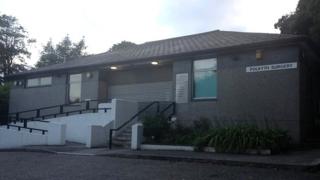 GPs from a consortium which has taken over a surgery in St Austell say they are working on days off and through holidays to improve its services.
The former providers of services at Polkyth Surgery left in August because of financial problems.
Doctors currently there said they were working on providing good care and ensuring continuity of care.
Health watchdog the Care Quality Commission is to release a report about the surgery early next month.
Continuity 'difficulties'
Polkyth has 9,100 patients on its books.
A consortium, the St Austell Healthcare Group, took on a 12-month contract with NHS England in September to run the surgery after its former partners left.
Shelia Francis, chairwoman of the surgery's patient participation group, said the announcement had left patients "horrified".
She added: "[The new] Doctors came out very quickly to say that it was business as usual."
Dr Alistair James, from the St Austell Healthcare Group, said initially all GPs in the town were "worried about the implications for patients and practices locally".
He said: "The best option was for local GPs to work together to provide the service.
"It's important that we provide good care and get experience of working at Polkyth to see how it works and also provide good quality care.
"Continuity is also very important and that's one of the things I think Polkyth has had difficulties with of late."
Shelia Francis said there were still a number of unanswered questions that the patient participation group wanted answers to, especially because the consortium only had a year-long contract to run the surgery.