Diocese of Truro in financial crisis with £1.2m deficit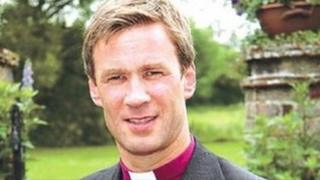 The Diocese of Truro is facing a major financial crisis with a deficit of £1.2m.
Church leaders in Cornwall are now considering "serious changes" to balance the books of the organisation, which has an annual budget of £6.1m.
The local synod will meet in Truro, on 8 November, to vote on three possible options.
The church said it was looking to increase donations from dwindling congregations to stem the crisis.
The Right Reverend Tim Thornton, Bishop of Truro, said: "Doing nothing is not an option.
"But it is only right that the synod is involved in the discussion about the pace of change and how we go about that."
All options involve increasing the amount of money the diocese asks the parishes to contribute each year.
But the pace of change and the possibility of selling more church properties are up for discussion.
'Increased giving'
A spokesman for the diocese said it had been very open about relying heavily on its financial reserves in recent years.
"That the diocese is asking the parishes to contribute more will come as no surprise to them," said the spokesman.
A report produced by the diocese to address the budget issues said the level of donations in the Diocese of Truro was lower than other areas "with comparable socio-economic characteristics".
The report states: "Most proposals focus attention on retaining the existing model and achieving balance through increased giving.
"It is also not hard to see that in most cases this is interpreted as increasing the income from existing givers and that increasing congregations is not seen as a credible short term aim."
The report said a reduction in costs could only be achieved through reducing the number of stipends - the equivalent of a salary paid to the clergy.