Cornish landlords' immigration status worry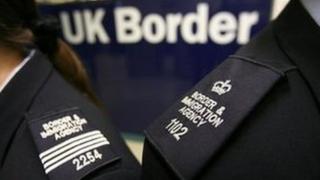 Private landlords in Cornwall are concerned about new rules which could mean checking the immigration status of tenants.
The new rules could come into force in 2015 and failure to comply would result in a £3,000 fine.
The aim is to tackle illegal immigration, rogue landlords and the exploitation of illegal migrants.
The chair of the Cornwall Residential Landlords Association, Ruth Clark, said it was an "unexpected responsibility".
In 2011 nearly 200 immigration offenders were removed from the UK after they were found living or working illegally in Cornwall and Devon.
In September, Immigration Minister James Brokenshire announced measures would be launched in Birmingham, Walsall, Sandwell, Dudley and Wolverhampton before being introduced across the country.