Cornwall charity plea made to adopt children in care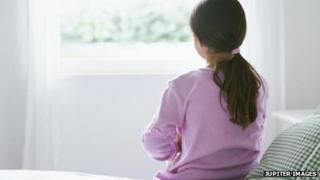 An adoption charity has urged prospective adopters of children in care to come forward.
In the UK there are about 1,000 children in care who have been waiting to be adopted for more than a year said Families for Children.
The children are difficult to place because of their age, they have siblings or have special needs.
The charity is opening a new office in Cornwall on Thursday to help match children with adopters.
Additional needs
Katey McDonald, of Families for Children, said it was supporting the It's All About Me adoption service that finds families for "harder to place" children.
"These children are older, are in sibling groups, from ethnic minorities, or have additional needs either physical or emotional and families for these children are harder to find," she said.
"A lot of families only want to adopt babies but we need families for these other children too."
The charity, which has offices in Devon and Somerset, offers an alternative to local authorities in assessing prospective adopters.
The process has been streamlined since the government announced changes in 2013.
But while adoptions increased by 58% between 2010 and 2014, from 3,200 to 5,050, only 1% of adoptions in 2013-2014 were for children aged 10 or over said the Department for Education.
The new Children for Families office will be opened by one of the charity's patrons, actress Caroline Quentin.
The move to Cornwall has been part funded by a Government expansion grant for voluntary adoption agencies and also from charitable legacies left to the charity last year.