Red phone box reopens as tourist information centre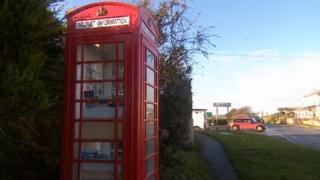 A red telephone box in a south-east Cornwall village has been reopened as a tourist information centre.
The box, at Crafthole, was bought for a token £1 by the local community shop.
The work was undertaken after many holidaymakers came into the shop and asked questions and about attractions and services around the Torpoint area, Sheviock Parish Council said.
The box contains information boards, leaflets, brochures, footpath maps and cards from local businesses.