Chief constable calls for vigilance in reporting slavery in Cornwall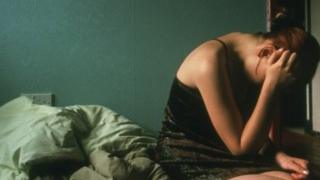 People should to be more vigilant when it comes to reporting suspected incidents of exploited workers in Cornwall, the chief constable says.
Devon and Cornwall Police chief Shaun Sawyer said Cornwall was an "uncomfortable" place for those conducting modern-day slavery.
But he added people "had to watch out for each other" to stop exploitation.
The Eden Project is holding a conference on slavery, attended by the Bishop of Truro and Cornwall Council.
Mr Sawyer, who also the national policing lead on the subject for the Association of Chief Police Officers (Acpo), did not reveal any local figures but said it had recently been estimated that there were between 10-13,000 victims of slavery currently in the UK.
Activities classed as modern day slavery include:
Trafficking for sexual exploitation
Child trafficking
Trafficking for forced labour
Domestic servitude
Source: Anti-Slavery Day Act 2010
He told the BBC that slavery in Cornwall is more "an issue in terms of awareness".
He said: "We have a massive migrant population, particularly within agriculture and food processing; and fishing, ports and and tanker drops.
"Often there are foreign ships visiting our shore. When they're working within our waters we don't know how people are employed and what they're living conditions are.
"Cornwall is in a good place. It's uncomfortable for traffickers to work in because it's where the public watch out for each other."
The Modern Slavery Bill 2014/15 us due to have its third reading in Parliament later this month.