Penberthy care home in Newquay ordered to improve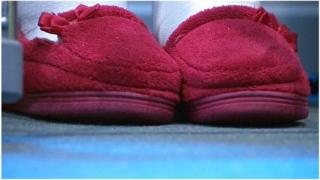 Inspectors have told care home owners to make urgent improvements at premises in Newquay or face enforcement action.
The Care Quality Commission (CQC) found that the Penberthy home in Newquay run by Cornwall Care Ltd was failing to provide care which was safe, effective, responsive or well led.
The standard of care has been rated as inadequate.
A spokesman for the care home said it had failed residents and was sorry, and was putting things right.
CQC inspectors visited the home after concerns were raised by a whistleblower.
'Widespread concerns'
Penberthy provides care and support to up to 35 older people, including those who are living with dementia.
During the inspection the CQC found widespread concerns including the poor environmental standards of the home.
It concluded:
The standard of maintenance was poor, with ill-fitting windows causing drafts
Maintenance of fire safety systems was incomplete
Only two of the four baths at the home were in working order
Staff were not being provided with effective supervision
Adrian Hughes, the CQC's deputy chief inspector of adult social care, said: "People are entitled to services which provide safe, effective, compassionate and high quality care, and Cornwall Care has let them down.
"The standard of maintenance and decoration of Penberthy was poor and did not provide comfortable surroundings for people to live in.
'Number of failings'
"They did not have enough working bathrooms, or effective management of people's incontinence needs."
Douglas Webb, chief executive of Cornwall Care, said: "We accept that there were a number failings including the standard of maintenance and decoration at Penberthy which fell below the standards our clients and staff should expect.
"We apologise for that and have taken immediate steps to put things right.
"The CQC has acknowledged that the standard of care at Penberthy is good and that families are overwhelmingly positive about the care their loved ones receive from staff, who the CQC describe as caring and committed."