Royal Navy officer jailed for underage sex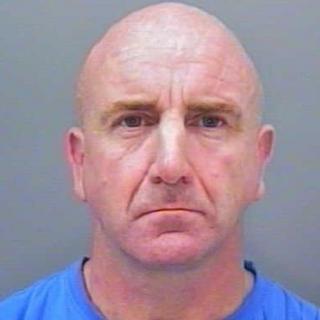 A Royal Navy lieutenant has been jailed after he started an affair with a 15-year-old girl which he carried on even after he had been caught with her.
David Anderson, 44, from Falmouth met the schoolgirl on an internet dating site where she claimed she was 18 but he later discovered her true age.
He admitted two offences of sexual activity with a child and attempting to pervert the course of justice.
Anderson was jailed for two-and-a-half years by Exeter Crown Court.
The court heard he met the girl last year and they had sex, but he was arrested when he was found with her at a hotel after her parents reported her missing.
He continued seeing the girl and having sex with her after his arrest and put so much pressure on her to withdraw her police statement she tried to take her own life.
Anderson, married with two children, served with the Royal Marines for 27 years and saved many lives while working as an observer on a Royal Navy Search and Rescue Helicopter at RNAS Culdrose in Cornwall.
Peter Glenser, defending, said the affair started after a breakdown caused by post-traumatic stress disorder (PTSD) following service in Northern Ireland and Afghanistan.
Mr Glenser said: "He is not a paedophile. He is not sexually attracted to children or a danger to children. He fell in love with someone who told him she was 18."
Judge Simon Carr said: "You have an exemplary service record and have served your country at home and abroad and regularly put yourself in personal danger.
"However... even a moment's reflection on the age gap should have raised concerns this relationship was inappropriate. She was clearly vulnerable."