Lamb rescued from boulder crevice at Rough Tor, Bodmin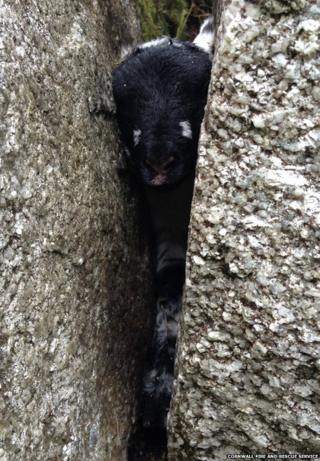 A lamb became trapped in a tiny gap between boulders at a moorland beauty spot.
Cornwall Fire and Rescue Service said the lamb became "distressed" when it fell through a 4in (10cm) gap between boulders on Rough Tor near Bodmin.
Firefighters managed to help rescue the lamb by digging a hole in the soil below to gain access to the animal.
A spokesman said the farmer "managed to manipulate the lamb backwards out from between the boulders".
The lamb was found to be in good health and was released back onto the moor to join its mother.
The fire service was called out to the incident shortly after 12.30 BST on Sunday.