No mental health beds for young people in Cornwall after two-year wait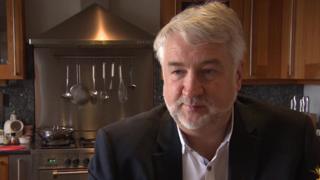 Cornwall still has no mental health beds for young people despite health bosses urging more should be available in the South West back in 2014, the BBC can reveal.
Two years ago an NHS England paper suggested more beds should be available in the region.
Campaigners claim beds are urgently needed in Cornwall.
NHS England said children needed to be closer to home, and changes were expected later this year.
'Crying need'
The recommendation was made in the Child and Adolescent Mental Health Services Tier 4 Report in 2014.
Steve Cowburn, from the charity the Invictus Trust, said: "One family [from Cornwall] has travelled over 24,000 miles (38,620km), which is the equivalent to travelling right round the world, which is unacceptable.
"I can't explain how frustrated I am.
"The report clearly said that we urgently need new beds, and it specifically says the South West and Cornwall has a crying need, because we have no beds in Cornwall."
The trust has helped with funding for 15 families from Cornwall who have a child in an acute mental health unit outside the county in the past 12 months.
Trust figures suggest providing inpatient care within the county would save the NHS £1m a year.
Mr Cowburn and his family have been campaigning for an inpatient unit in Cornwall for young people following the death of their son Ben in 2010, who took his life in an adult mental health unit in 2010.
NHS England said it "recognises that beds [for children and young people with severe and complex mental health disorders] need to be closer to home, especially in the South West".
"A procurement process is expected to go ahead this year to improve the position, so fewer young people have to be placed a long way from home.
"This will define the type of service required, so potential providers can respond."
It added the long-term aim was to "bolster preventive and early-intervention services that help young people stay well in their own communities, without ever needing in-patient care".