Police errors in case of collapsed man who later died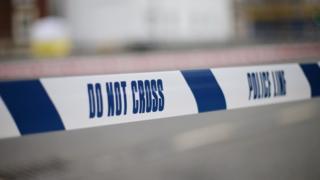 Police made crucial errors in their response to concerns about a collapsed man who later died, a report found.
Christopher Rothwell, 46, died in hospital in Truro after being found on a verge in Bodmin in 2014 the morning after he was arrested.
A jury at his inquest found he died from drugs and alcohol toxicity.
The Independent Police Complaints Commission report found the actions of resource deployment officer could be cause for gross misconduct.
A spokesman for Devon and Cornwall Police said the service given to Mr Rothwell had not been up to expected standards.
Citizenship commended
During a subsequent misconduct hearing held by the force, a staff member admitted failings and received a written warning.
The investigation also identified technical issues involving control room systems and made two specific recommendations which Devon and Cornwall Police have accepted.
Mr Rothwell had been taking prescribed Methadone and Diazepam and was arrested in August 2014 after smashing the door of a Tesco Express in Newquay.
Following an appearance at Bodmin Magistrates' Court he was found collapsed in Dennison Road.
At his inquest coroner Emma Carlyon said that the two people who had come to Mr Rothwell's aid should be commended for their citizenship.