Woman fined for tying puppy to tree near Nuneaton pub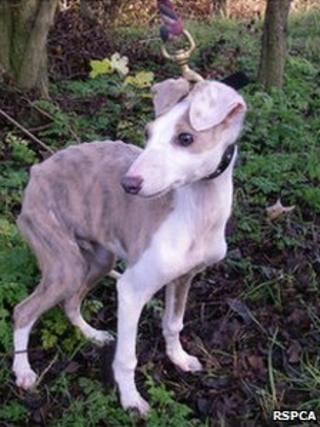 A Warwickshire woman has been fined £100 and ordered to pay further costs after she abandoned a puppy by tying it to a tree.
Amie Smith, 19, from Nuneaton, admitted leaving the 12-week old lurcher/whippet cross near a pub in Nuneaton in November.
The dog was spotted by a passer-by who alerted RSPCA staff. They named the puppy Star.
Smith pleaded guilty to breaching the Animal Welfare Act.
Speaking after the case RSPCA Inspector Helen Smith said: "We see so many instances where animals are callously dumped and left to fend for themselves, yet often we are never able to find out who is responsible for such blatant acts of neglect."
The RSPCA said Star would not have survived the night in the cold had he not been found.
Star has since been rehomed, the RSPCA said.
Smith, of The Circle, Stockingford, has also been banned from keeping animals for 10 years.