Winner of Restoration Village digging for volunteers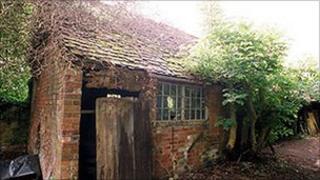 The 2006 winner of BBC Restoration Village is looking for volunteers to help with an archaeological dig ahead of the opening in Spring 2012.
Chedham's Yard in Wellesbourne is a blacksmiths and wheelwrights workshop, dating back to the early 19th Century, and is currently being restored.
Ahead of the planned opening in 2012, Chedham's Yard Trust is appealing for amateur diggers and history lovers.
The special dig will take place from April until mid-May.
Alongside professional archaeologists, volunteers will be able to learn how to record and wash items, and how to discover history by digging.
It is free to take part, but volunteers still need to apply through the Chedham's Yard website.
The project received funding from the Heritage Lottery Fund and BBC Restoration after winning the series in 2006, which was presented by Griff Rhys Jones.