Company chiefs from Warwickshire honoured by Queen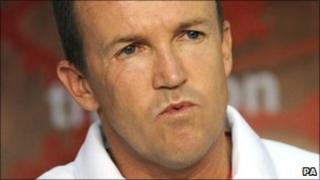 Leading company figures are among Warwickshire recipients to have been appointed CBE in the Queen's Birthday Honours list.
They include E.On UK chief executive officer Dr Paul Golby, Justin Matthew King of J Sainsbury plc and Ford of Britain chairman Joseph Greenwell.
Warwickshire-based England cricket team director Andy Flower, 43, is among those to have been appointed OBE.
He played a key role in England's Ashes victory in Australia.
Flower has been honoured for services to sport.
Mr King, of Harbury, was honoured for services to the retail industry.
Dr Golby, of Stratford-upon-Avon, was appointed CBE for services to the energy industry and Mr Greenwell, of Leamington Spa, was honoured for services to the automotive industry.
David Andrew Duckett, watch manager at Southam fire station, was one of those appointed MBE for services to the community in Warwickshire.
Two Coventry people, British and Irish Orthoptic Society honorary chair Rosie Auld and Professor Peter Elias, Professor of Employment Research at University of Warwick, were among those from the area to have been appointed CBE, for services to healthcare and to social science respectively.