Stratford woman's death result of hanging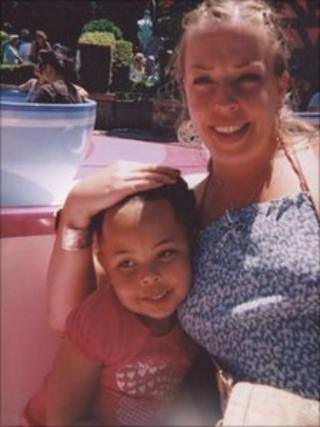 A 28-year-old woman found dead with her daughter at a Warwickshire house died as a result of hanging.
Clare Louise White's body was found at an address in Christie Way, Stratford-upon-Avon. The body of six-year-old Ayesha White-Mukumbira was also found.
A post-mortem examination on Ayesha's body proved inconclusive, police said.
A spokesman said the deaths were still being treated as unexplained but added officers were not looking for anyone else in connection with the incident.
A family statement said: "The family is heartbroken and shocked at the tragic loss of our beloved daughter and granddaughter.
"We don't know, at this stage, what has happened other that we won't see either of them again."
The two bodies were found on Friday morning.
Neighbours described Ms White as a "vibrant, bubbly" person, and said there were no signs anything was wrong.
They said it was a "big shock".