Coventry and Warwickshire bands play Godiva Festival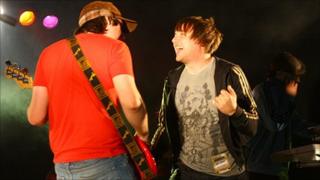 Six bands from Coventry and Warwickshire have been chosen to play the Godiva Festival on its opening night.
The bands battled it out at Godiva Unsigned showcases at venues across the city and were chosen by a team of judges and the voting audiences.
Winners, including Shockparade and Russian Gun Dogs, will also compete to play the main stage on the Saturday.
The festival runs from 1-3 July and is held at the War Memorial Park.
Cllr Tony Skipper, Cabinet Member with responsibility for leisure and culture at Coventry City Council said: "The standard of the acts performing this year really was exceptionally high, and we were delighted so many local musicians took the time to apply for places on the showcases.
"The numbers have grown every year, highlighting just how important the Godiva Festival is to local artists and bands."
The other bands who will be playing the Friday night are Hot Knives, Trillionaires, Skylight and The Diesels.