PSA Peugeot Citroen confirms new Coventry parts base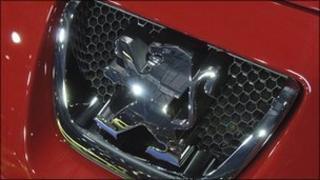 A decision to build a new parts warehouse in Coventry has been confirmed by PSA Peugeot Citroen.
The firm has been planning to relocate its parts logistics activities based at Tile Hill in the city to a site in Browns Lane.
Peugeot UK said it viewed the decision as "a positive indication" of the group's commitment to the long-term future of such work in Coventry.
It expects the move to the site to be completed in October 2012.
Reasons for moving there rather than staying at the current base included the fact the new facility could be built 50% higher and would "enable greater productivity gains", the company said.
It added the Browns Lane option had the advantage of good public transport links compared to other possible new build sites in the area.
The firm said it wanted to ensure "the Parts Logistics operation is optimised to meet both the ever increasing requirements of its customers and the need to further improve the overall performance."
Construction of the new warehouse is expected to start in January next year.