Warwickshire residents fight motorised gliders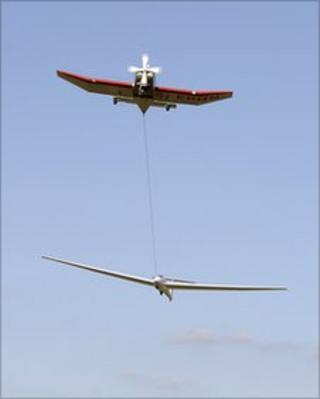 A council is set to allow a Warwickshire gliding club to use motorised gliders despite objections from residents.
Stratford on Avon Gliding Club has applied for a variation to its planning permission to allow motorised gliders to operate from its base in Bearley.
Stratford District Council officers have recommended it be approved at a meeting on Wednesday evening.
The authority has received 198 written objections to the plans.
Some residents said they planned to voice their objections at the council planning meeting.
Paul Leighton, from Bearley, said: "I can only think it's going to be like a wasps nest.
"There's going to be a lot of activity in the air and it will be a constant intrusion to our life."
Gerry Titcombe, from neighbouring Snitterfield, said: "There's a great deal of passion about this issue.
"When the club was first granted permission to use the airfield they made a very strong promise of a silent gliding facility."
A previous application for permission to use motorised gliders at the club was refused in 1998.
Stratford on Avon Gliding Club said it would not comment until after the planning meeting.