Gemma Hayter: Case review into gang death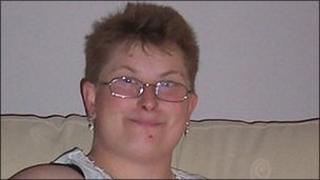 A serious case review is being held into the death of a woman who was found dead on a disused railway line.
Gemma Hayter, 27, was found dead in a place known as the old station in Rugby on 9 August 2010. Three people have been found guilty of her murder.
The Warwickshire Safeguarding Adults Board said it started a review into the matter in the latter part of last year.
Ms Hayter had been asked to drink urine and was beaten before her death.
At Warwick Crown Court on Thursday, Daniel Newstead, 20, Joe Samuel Boyer, 18, and Chantelle Franklyn Booth, 22, all of Little Pennington Street, Rugby, were convicted of murder.
Jessica Lynas, 19, of Little Pennington Street, and Duncan Edwards, 19, of Ashwood Court, were found guilty of manslaughter.
All five were convicted of assault occasioning actual bodily harm.
Wendy Fabbro, strategic director for adult, health and community services at Warwickshire County Council, said the review is expected to finish in September.
"The serious case review is being conducted to establish any lessons to be learned so that professionals and services can better safeguard individuals in the future," she said.