Nuneaton MP calls for new housing plans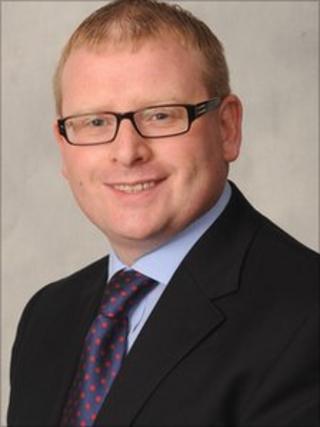 The Conservative MP for Nuneaton is calling for new local housing plans in the town.
Marcus Jones is urging the leader of Nuneaton and Bedworth Borough Council to devise a strategy that will meet the need for homes.
Plans for over 300 homes on countryside in Weddington were refused at a planning meeting on Wednesday night.
Mr Jones wants development to continue, but hopes "we don't use up our green fields first".
The MP, who helped those involved in SWORD (Save Weddington: Oppose the Residential Development), believes that the close split in the voting indicates the need for a new local housing plan.
The campaigners are against developers building a housing estate on fields between Church Lane and the Weddington Walk.
'More suitable sites'
Six councillors voted against the plans, and five for them, at the town hall planning meeting.
Mr Jones said: "I want to see new homes for local people... we really need to look carefully at how we're moving forward and make sure that we don't go and use up our green fields first.
"We need to use up the more suitable sites before we start building on those green fields which people locally do treasure."
The planned development was contrary to the current local plan agreed by councillors in 2006.
Mr Jones is now questioning whether the local plan is still valid.
"If councillors cannot support the current local plan which they agreed in 2006, and several of them reaffirmed this June, we are really putting the people of Nuneaton at the mercy of developers, who could challenge local planning decisions at appeal."
The developers, Hallam Land Management, have said they have "no idea" whether they will appeal against the decision.