Doctor back at Rugby home after work in Libya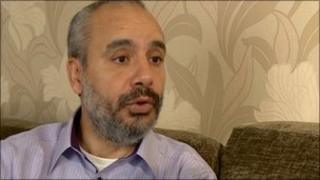 A Warwickshire doctor is at home after spending nearly two weeks distributing medical equipment and helping those injured in the Libyan conflict.
The family of Dr Khaled Sherlala, from Rugby, helped raise funds to pay for supplies he took to Tripoli.
The radiologist, who works at Coventry's University Hospital, left Libya to live in the UK in 1988.
One of his photographs shows a bullet lodged in the brain of a three-year-old boy.
Dr Sherlala also filmed footage of the aftermath of a massacre when a hangar was set on fire with prisoners inside.
Speaking about his work after returning home at the weekend, he said: "They were desperately in need of anything really at that time, when I got there.
"In fact the hospital in Zawiya was occupied by Gaddafi's soldiers and this prevented anybody coming in."