Artist-in-residence for Coventry War Memorial Park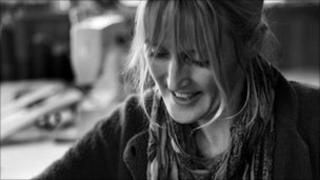 Coventry's War Memorial Park is to get an artist-in-residence for the first time.
Textile artist Gizella Warburton will be based at the park's new visitor centre from October.
She will run workshops with the public and a variety of groups within the park for an on-site display towards the end of the year.
In addition, Ms Warburton will be creating new work for a regional touring exhibition in 2012.
She said: "This is the beginning of a new journey for the park.
"The new visitor centre and the artists' residencies will give people the opportunity to engage in different ways with the park.
'Stay in park'
"It also gives the public a chance to chat to an artist and find some common ground in what they find interesting."
Park Manager Ann Akerman said more residencies would follow, adding: "The idea is that over the next four years we'll have a different artist each year.
"They will work with members of the pubic and will create a piece that will stay in the park, in the visitor centre."
With funding from the National Lottery Parks for People programme, about 30 different projects have been carried out over the 121-acre park, at a total cost of about £4m.
The residency is also supported by Coventry University, which will host a masterclass with the artist for students.
In addition, a recent graduate will have the opportunity to observe the artist at work, along with mentoring and funding support for their own career development.
The project is part of a wider regional residency programme, supported with Heritage Lottery and Arts Council England funding, which will finish with a touring exhibition from June 2012.