Helen Ley MS centre faces uncertain future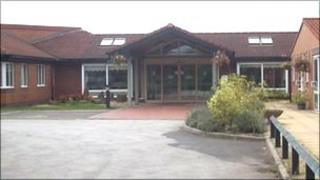 A respite care centre for people with multiple sclerosis in Warwickshire is facing an uncertain future after a potential sale fell through.
In July 2010 the MS Society announced its decision to move out of directly providing respite care.
It has since been in talks to sell the Helen Ley Centre in Leamington Spa, along with centres in York, Surrey and East Lothian.
The centres offer day-care and holidays for MS sufferers.
In June the MS Society said the Helen Ley centre was being sold to MS Respite and Care Services and current staff would be transferred as part of the deal to "save" services.
But that deal has fallen through and a new buyer is now being sought.
Tony Payne, from Coventry, whose son Mark uses the centre, said: "It is terribly disappointing to hear it could still be closed.
"My son gets six weeks respite a year. As his main carer it's invaluable. When you're caring 24-7 you need time apart to re-assess and relax.
"The news that the sale has fallen through doesn't make you feel secure."
Barbara Williams, from the MS Society, defended the decision to find another provider.
She said: "The board of trustees took a very difficult decision and to change the way that we used our money to transfer the centres to alternative providers but for us to then be able to support many more people to have a break."