Coventry plan for '100 apprentices in 100 days'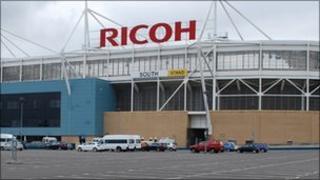 A bid to get companies signing up to take on at least 100 apprentices over 100 days is being unveiled in Coventry.
Organisers said they hoped 100 firms would take part in the scheme, being announced by the Coventry and Warwickshire Local Enterprise Partnership (LEP).
More than 300 business leaders were set to attend the LEP's regional conference at the Ricoh Arena on Friday.
The apprentices initiative will formally start on 1 November.
Trainers from the region, along with the National Apprenticeship Service, have teamed up with the LEP.
Chair of the LEP and chief executive of DCS Europe Denys Shortt said more than 80% of companies who employed apprentices agreed "they make the workplace more productive".