Leamington Spa's Helen Ley MS centre to close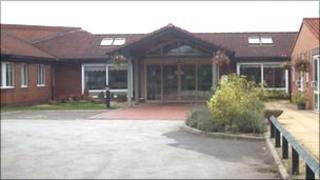 A care centre in Warwickshire for people with multiple sclerosis is to close by the end of January.
The MS Society will write to patients this week and redundancy consultations have started with the 97 staff at the Helen Ley Centre, in Leamington Spa.
The centre has nine residents and also offers day-care and holidays.
The society said it would try to find alternative care for patients and would consider external business offers to continue running the home.
Sue Farrington, director of information and education at the MS Society, said residents at the centre had been kept updated throughout a 15-month period.
Ms Farrington added: "What we first of all need to find out is whether those people actually do want to live in the Leamington area.
"If that is the case then we will do everything possible to accommodate that request."
She added she felt the society would be able to find "suitable opportunities" for the staff facing redundancy.
In July 2010 the society announced its decision to move out of providing respite care directly.
It has also been trying to sell its centres in York, Surrey and East Lothian.
A deal to buy the Helen Ley Centre fell through earlier this month.