Warwickshire parish records put online for first time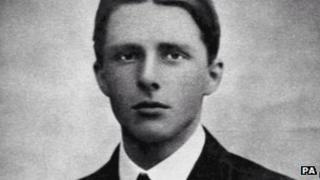 Parish records for Warwickshire covering more than 350 years have been published online for the first time.
The 2.5m baptism, marriage and burial records cover the years 1538 to 1910.
Dan Jones, from the website ancestry.co.uk, said: "Official records were not kept by the government until civil registration in 1837, which makes parish records essential."
The records include the baptism in 1819 of Mary Ann Evans, better known as the author George Eliot.
The birth of the poet Rupert Brooke in 1887 is also part of the collection.
The searchable database also includes records from the police, churchwardens and overseers of the poor.