Coventry City Council backs plans for new car plant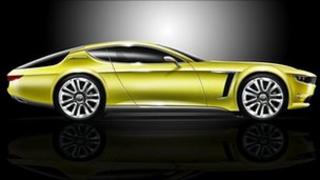 Plans for a new car production plant in Coventry have been approved by the city council.
CPP Global Holdings said the factory on Browns Lane, the site of the former Jaguar plant, would create 200 jobs.
The low-volume automotive manufacturer, which makes the Spyker and Bowler cars, purchased the 23-acre site from Advantage West Midlands last year.
It plans to move its 250 employees, currently operating across five city sites, on to one base at Browns Lane.
Coventry City Council's planning committee has approved the plans to build a car assembly plant, offices and parking for 105 vehicles on a 6.8 acre-plot (2.77 hectare).
According to the proposals before the committee, investment is expected to reach £68m and create more than 1,000 'high end' skilled jobs.
The manufacturing division of CPP Global Holdings was bought by another Coventry company, Envisage, on Tuesday.
Last year CPP also announced plans to build a new version of the Jensen Interceptor, originally produced between 1966 and 1976.
Browns Lane was home to Jaguar car production until it moved in 2005.