Plastic street signs in Stratford to halt metal thefts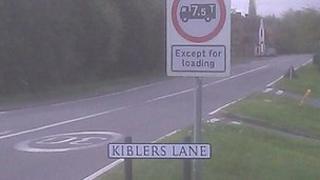 Plastic street name signs are to be installed in part of Warwickshire to help combat metal theft.
Stratford-on-Avon District Council will fit recycled plastic signs when the metal ones need replacing.
The authority said it replaced 35 street name signs last year, which included taking action after plates were stolen.
Such metal and plastic signs cost about £150 each to install.