Warwickshire Wildlife Trust receives woodland funding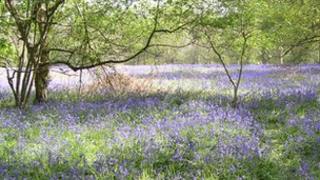 A wildlife charity in Warwickshire is to benefit from a £92,503 funding boost to restore ancient woodland.
Warwickshire Wildlife Trust has received the grant from SITA Trust, which supports nature and community projects.
Restoration will include 12 hectares of woodland and hedgerows, some of which may have a medieval origin.
The woodlands around Princethorpe are one of the wildlife trust's project areas, known as the Living Landscape.
Jools Granville, of SITA Trust, said: "SITA Trust is committed to supporting projects that enrich nature, enhance communities and engage people... We hope that this fantastic project will provide significant benefits for wildlife, volunteers and the wider public."
The funding will let volunteers and landowners improve the quality of the countryside between Cubbington and Coombe Country Park.
Some of the woods, including Ryton and Wappenbury, are Warwickshire Wildlife Trust nature reserves, which are already managed for rare plants and butterflies.