Helen Ley MS centre in Leamington Spa saved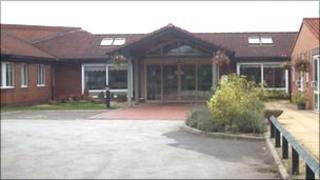 A Warwickshire care centre has been saved after a new owner was found.
The Helen Ley centre in Leamington Spa, which provides respite care for people with multiple sclerosis (MS), was due to close at the end of January.
A deal has been reached to transfer it from current owners, the MS Society, to local charity Castel Froma.
Helen Ley is the last of the MS Society's four respite centres to find new owners, after it announced in 2010 it would stop providing direct care.
The MS Society said its centres together cost almost £3m a year to run, about 10% of its income.
Chief Executive Simon Gillespie said: We recognise there have been a lot of twists and turns over the last few months, but we've achieved what we set out to do, which is good news for everyone.
"We'd like to thank our staff for continuing to provide excellent care and support... during what has been a very difficult time."
Castel Froma said Helen Ley would be opened up to offer respite care to people with a range of brain injuries and neurological conditions.
The charities said they expected the transfer to be completed by April.