Coventry man jailed for murder of missing Shauna Lee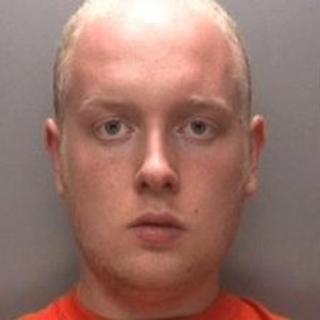 A Coventry man who murdered a mother and disposed of her body using garden tools has been jailed for life.
Shauna Lee was last seen near her flat in Meriden Street, Radford, in 2010.
Karl Burman, aged 24 from Kirby Close, was given a life sentence and must serve a minimum of 19 years after a trial at Birmingham Crown Court.
A statement from Miss Lee's family said: "Not being able to lay her to rest has added to the painful torment".
West Midlands Police said Miss Lee, who was also known as Debbie Frost and had been in a relationship with Burman, was last seen by neighbours on November 9, 2010.
She was reported missing by her family in December 2010.
West Midlands Crown Prosecution Service (CPS) said Burman had confessed to the murder in May last year and explained how he had disposed of her body by dismembering it with a garden tool.
'Chopped up and bagged'
Sarah Hammond, from the CPS, said: "An evil and dangerous man has been found guilty of the horrific murder of Shauna Lee.
"Her body had been chopped up in her own flat, bagged and then put into a wheelie bin which was then disposed of as normal household rubbish and incinerated."
Following the trial her family said they were "pleased that the person responsible for Shauna's death has been found guilty".
They said: "Shauna was a loving, caring and kind sister and loved her children very much although she wasn't always well enough to look after them.
"She was also a fun loving and bubbly person and would always think of others first and do anything for anybody.
"Not knowing what happened or being able to say goodbye and lay her to rest has added to the painful torment and caused a lot of distress to her friends and family as we have not been able to grieve for Shauna."
They said a memorial service would now be held.