Warwickshire County Council pays mother over school failure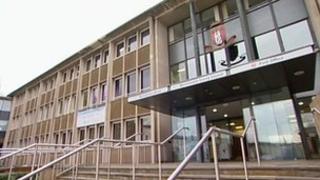 A Warwickshire mother has been awarded £6,500 after the county council failed to find a school place for her son.
The woman complained to the Local Government Ombudsman (LGO) after the teenager, due to sit his GCSEs this year, missed three terms.
The LGO said the authority had failed "in its statutory duty to provide full-time education for a child".
A council spokesman said they accepted the LGO's judgement and added it was "a matter of great concern".
The mother, who has not been named, contacted the authority in May last year to notify them that the family was moving from the West Midlands to the county.
Her teenage son had been excluded on two separate occasions at his old school and despite the council approaching two schools, he was turned down by both.
Mark Gore, head of service for learning and achievement at the Conservative-led authority, said 148 "hard to place" students had been placed in local schools since September last year.
Mr Gore said: "Even the ombudsman recognises this is a difficult area for local authorities, placing children who often have a history of behavioural or attendance problems.
"We did not do well by this young person and as a result he missed an incredibly important year in his education.
"We accept the ombudsman's judgement on this matter.
"We'll be working with the parents to support this person as best we can."