London 2012: Men deported following immigration arrests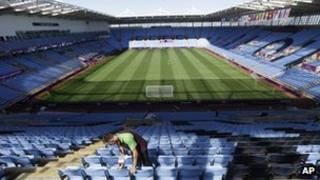 Two men from Pakistan, who were arrested at the City of Coventry Stadium for breaching immigration laws, have been deported.
The pair, aged 21 and 24, were arrested following security checks on staff applying for accreditation to work at the stadium during the Olympics.
The checks by the UK Border Agency (UKBA) revealed both men had overstayed their visas.
They were in UKBA detention before returning to Pakistan on Wednesday.